Linear and 2D barcode Software for Industrial, Manufacturing and Warehousing Industry
Industrial manufacturing and warehousing industry useful barcode label make software solves manufacturing and warehousing industry barcodes label making needs in easiest way. Software creates Industrial Manufacturing and Warehousing barcode labels in few easy mouse clicks on your PC.
Best features of the barcode software supports create high quality barcode images in easiest way without any expert help or advice required or purchasing barcode images from external source.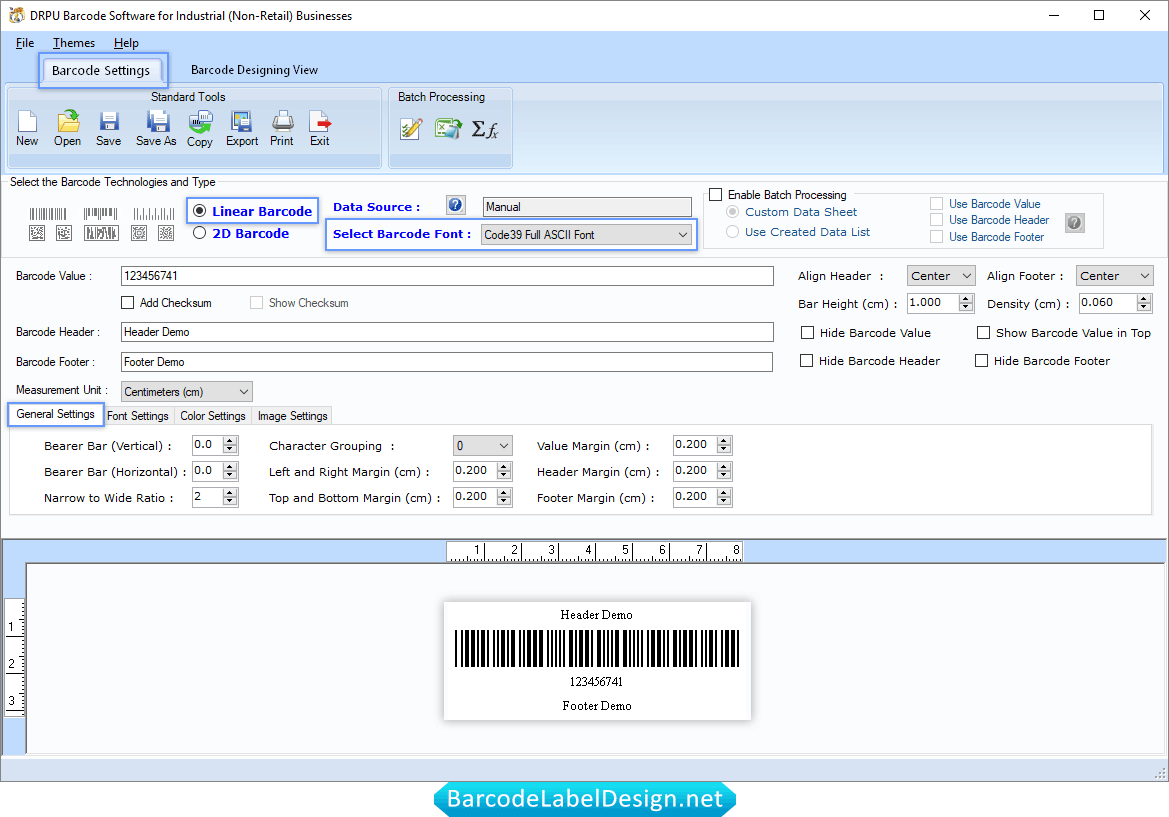 Choose barcode type and font (linear and Code 39 Full ASCII Font). Adjust barcode header, footer and value accordingly and set different margins from general tab.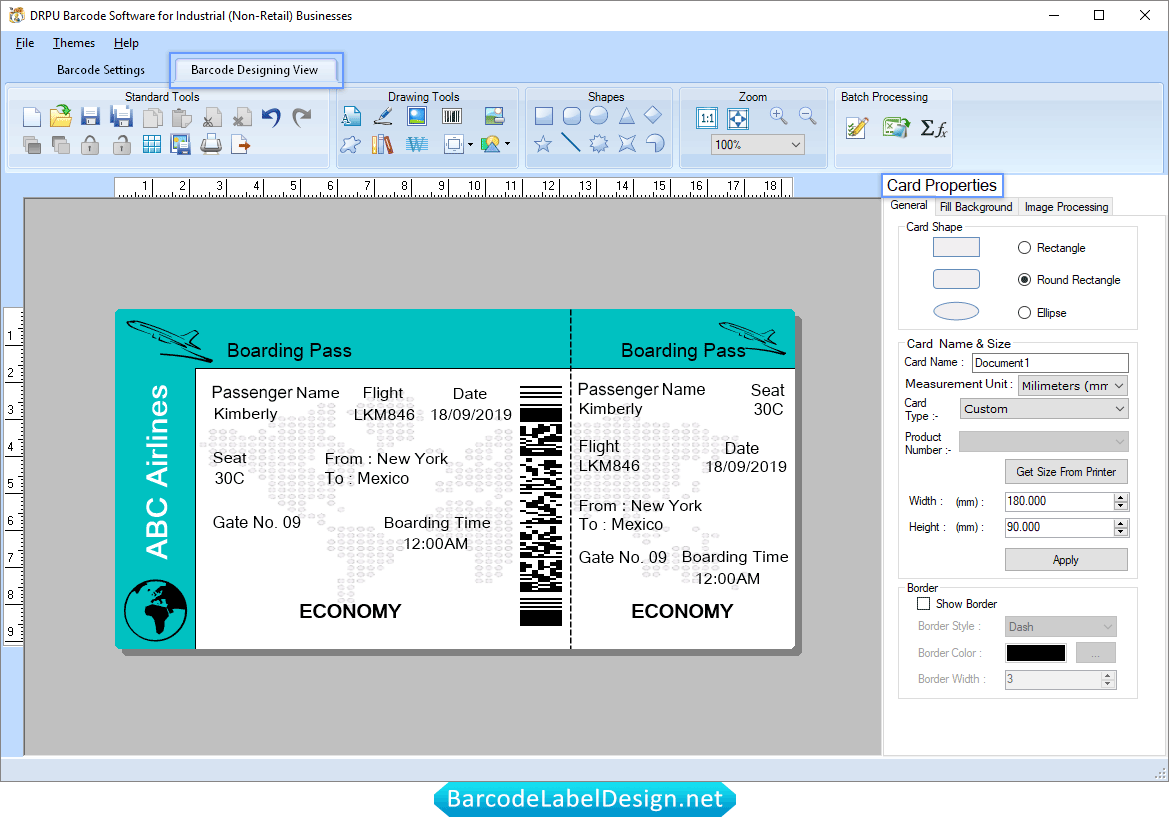 Barcode Designing View helps you to make industrial card using Card Properties like Card Shape, width, height, card type, etc.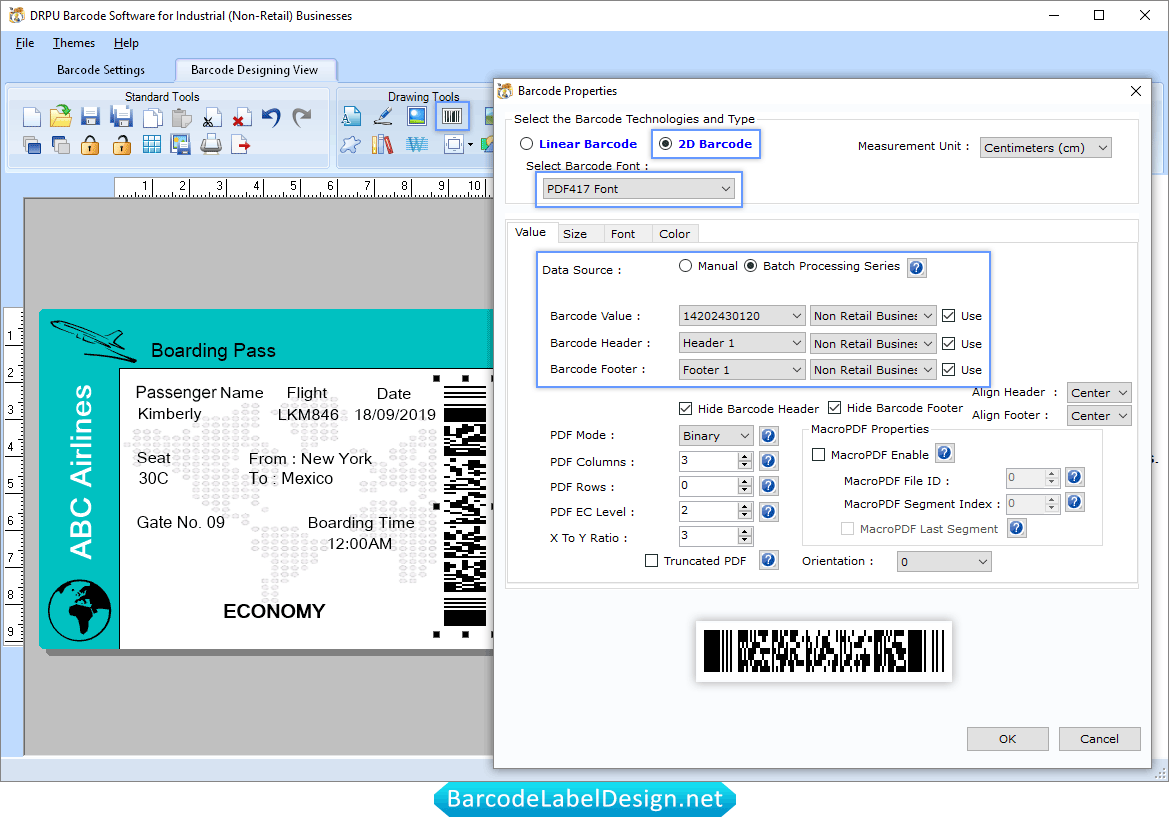 Add Barcode to your card using barcode icon and double click on Barcode to set the Barcode Properties then Click OK.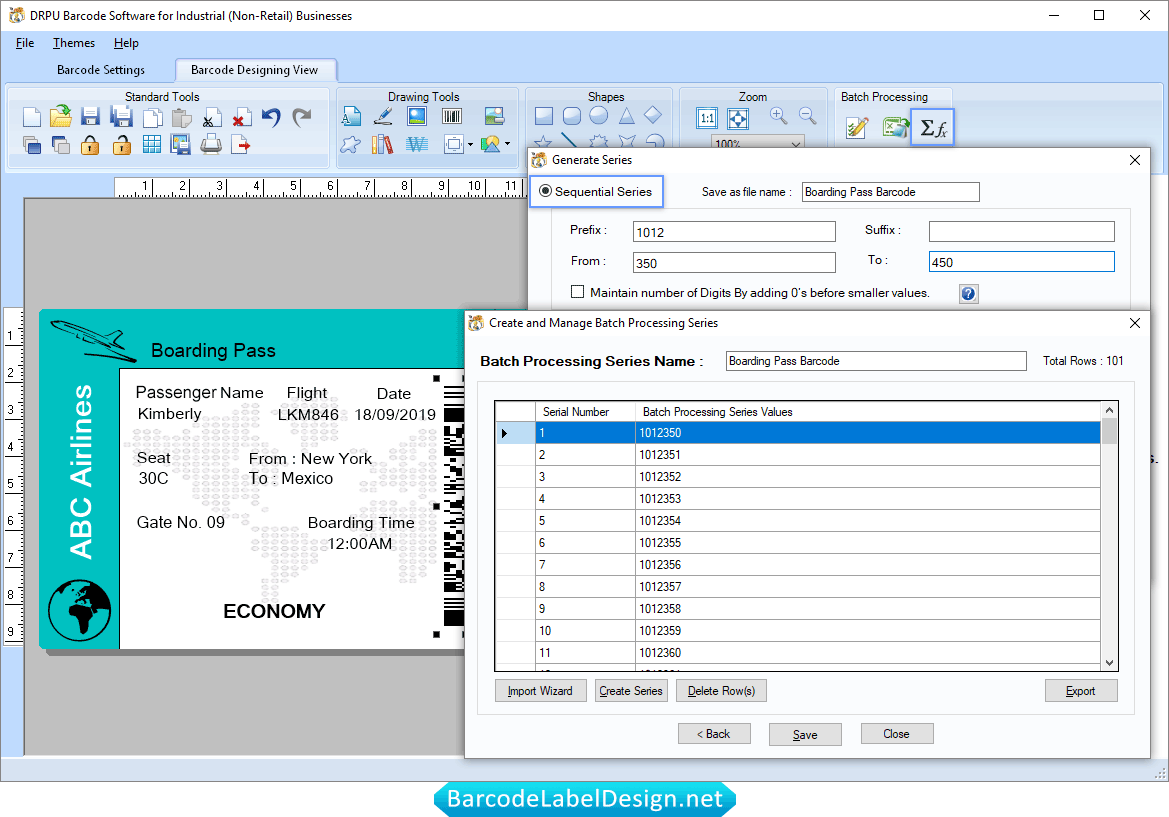 Using Batch Processing section you can create and manage batch processing series then click on Save.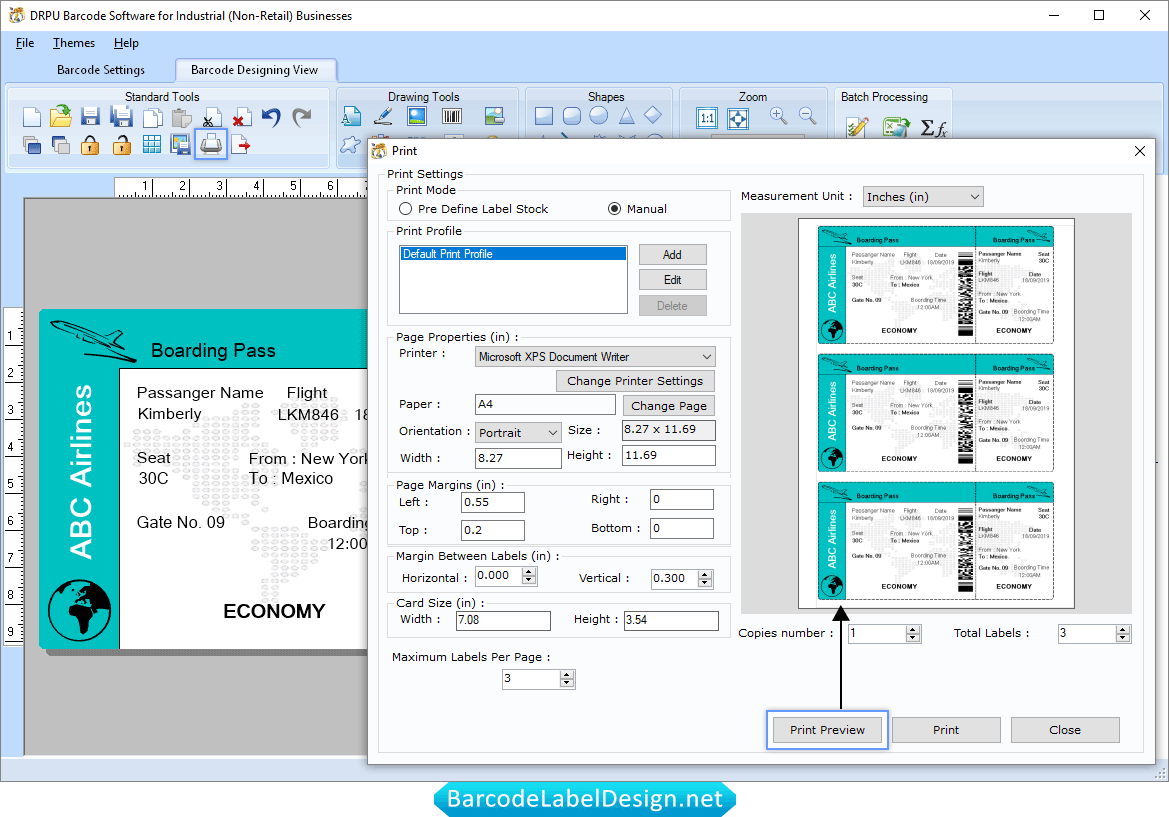 Print designed barcode label from barcode designing view by clicking on print icon from tool bar, choose print mode and set different print options then press "Print" button to start printing process.
Barcode creator software salient features
Barcode generator software generates industrial manufacturing and warehousing barcode labels in simplified and easiest way.
Create barcodes labels with advance designing tools including Texts, Ellipse, Pencil, Rectangle, Text, Barcode, Picture and other similar graphic objects.
Barcode maker software provides option to save generated barcode images in variety of file formats.
Barcode download free trial is available to evaluate barcode generator download free trial. If satisfied with barcode software download section, purchase barcode software full version at cost effective price.
Barcode label maker software works well with major barcode system providers.
Print generated barcode labels with easiest label printing software.
Supported Barcode Fonts
Linear Barcode Fonts
Codabar Font, Code 11 Font, Code 128 Font, Code 128 SET A Font, Code 128 SET B Font, Code 128 SET C Font, Code 39 Font, Code 93 Font, Code39 Full ASCII Font, Industrial 2 of 5 Font, Interleaved 2 of 5 Font, ITF-14 Font, LOGMARS Font, MSI Plessey Font, Standard 2 of 5 Font, Telepen Font, UCC/EAN-128 Font, USS-93 Font
2D Barcode Fonts
Aztec Font, Databar Font, Databar Code 128 Font, Databar Code 128 Set A Font, Databar Code 128 Set B Font, Databar Code 128 Set C Font, Databar Limited Font, Databar MicroPDF417 Font, Databar PDF417 Font, DataMatrix Font, MaxiCode Font, PDF417 Font, QR Code Font