Linear and 2D barcode Software for Inventory Control and Retail Business
Professional and easy to use barcode software with advanced barcode image creator technology creates high-resolution barcode images without any expert help required. Highly advanced barcode software provides best solution to create Inventory Control and Retail Business Barcode Labels with use of applicable linear and 2d barcode fonts.
If you need to manage Inventory control or Retail business with barcode labeling requirements, simply use barcode system applicable Inventory Control and Retail Business Barcode Label Maker Software to create best quality barcode images on your own PC in customized way.
Get best of label printing software with use of barcode software download usage. Barcode generator download free trial helps to better understand software working with simplified barcode download facility.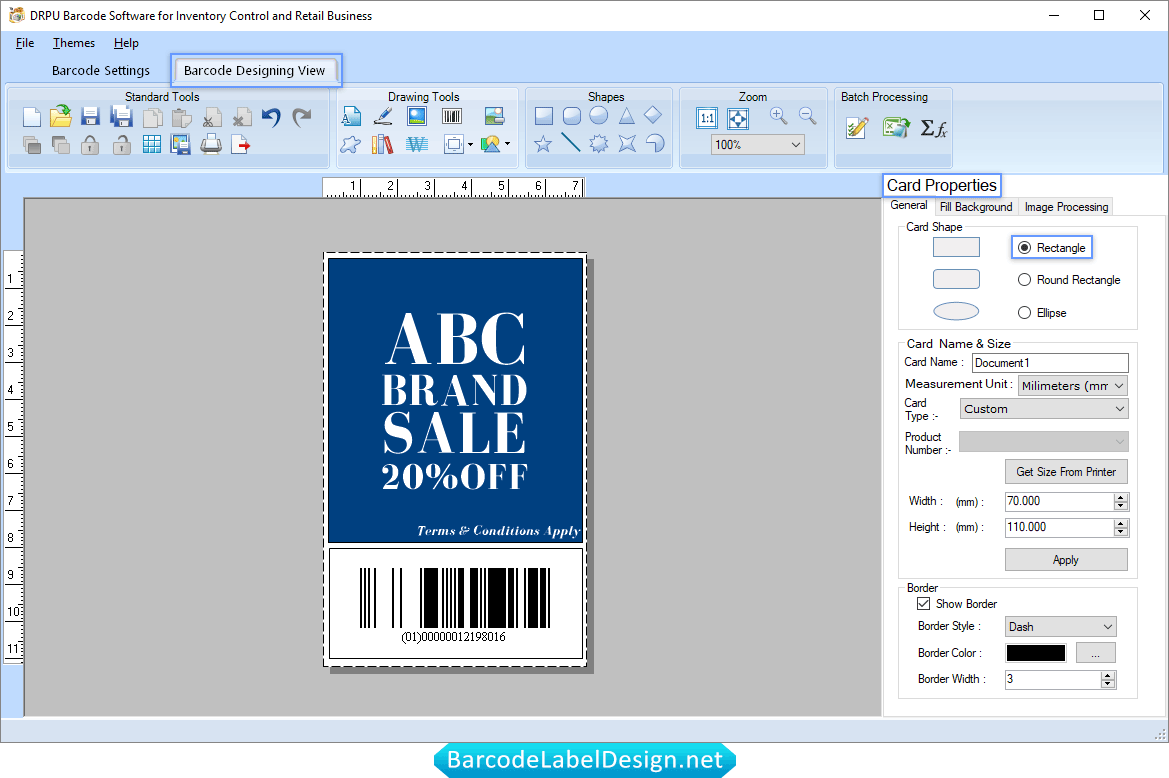 Specify card shape, card name and size, border using card property.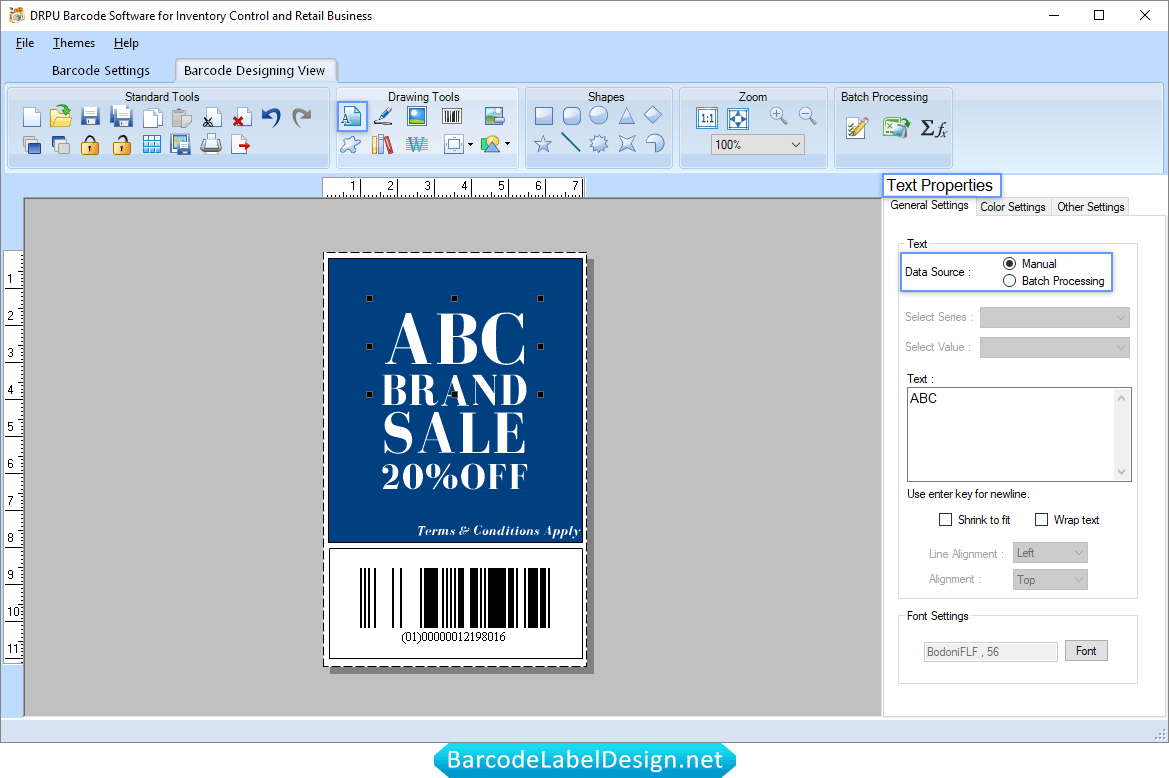 Click on text icon from drawing tools and type text to add text on your barcode label. Set font settings, color settings, and other settings of text.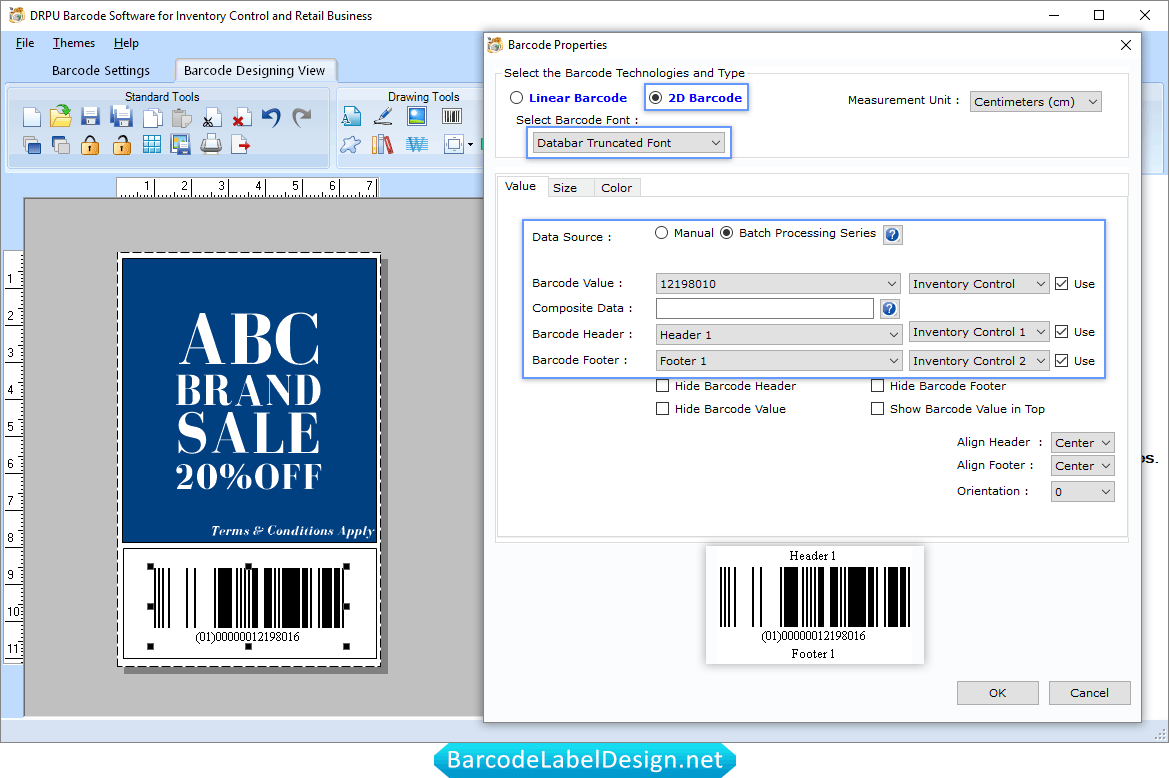 Click barcode icon from drawing tools and double click on barcode to set its properties. Select barcode technologies and type. Enter barcode value, header and footer.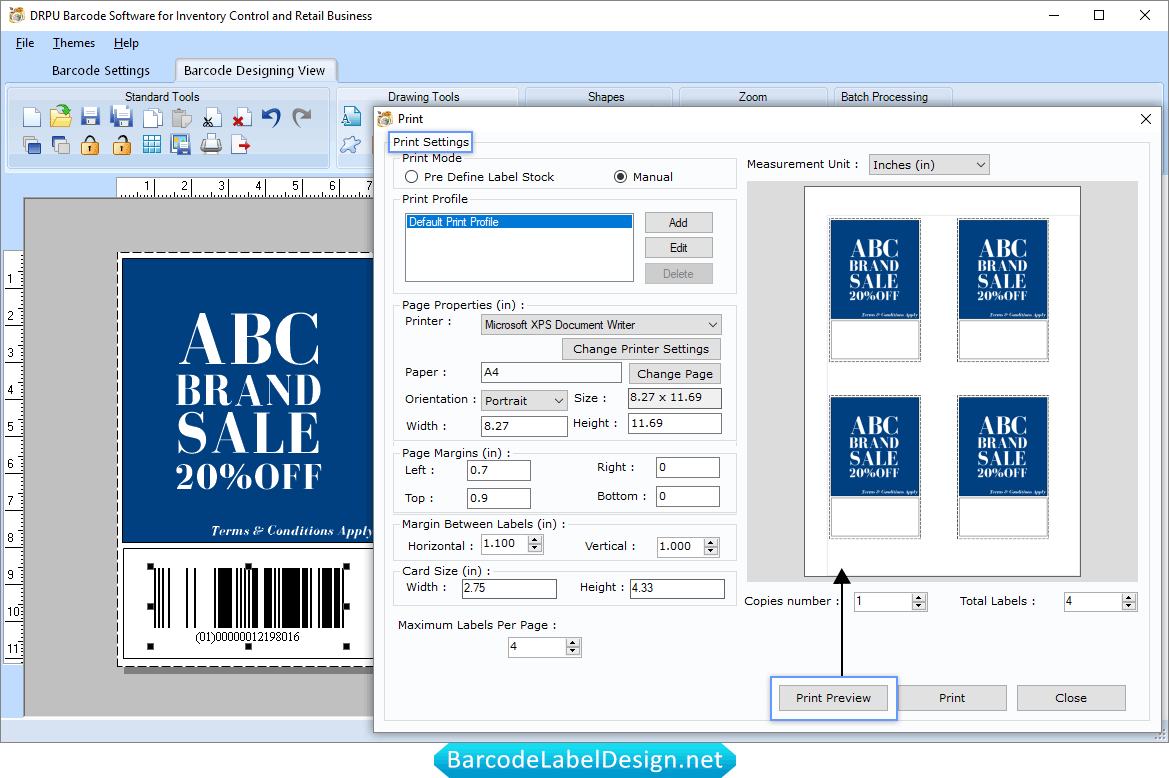 Print your designed label using print settings windows. First select print mode and adjust various print options accordingly then press "Print" button to start printing process. Click on "Print Preview" button to see preview of designed barcode label.
Barcode Creator Software Special Features
Simplicity
Easy to use
Advance printing functionality
Free trial option
Barcode software image designing features
Create barcode images with use of advance image designing tools.
Save generated barcode images in variety of formats on your PC.
Option to modify barcode bar height, density, color, background color and other similar settings.
Barcode generator software supported barcode fonts
Linear Barcodes Fonts
Codabar Font, Code 128 Font, Code 128 SET A Font, Code 128 SET B Font, Code 128 SET C Font, Code 39 Font, Code39 Full ASCII Font,EAN13 Font, EAN8 Font, Industrial 2 of 5 Font, Interleaved 2 of 5 Font, LOGMARS Font, MSI Plessey Font, Telepen Font, UCC/EAN-128 Font, UPCA Font, UPCE Font
2D Barcodes Fonts
Aztec Font, Databar Font, Databar Code 128 Font, Databar Code 128 Set A Font, Databar Code 128 Set B Font, Databar Code 128 Set C Font, Databar Expanded Font, Databar Limited Font, Databar Stacked Font, Databar Stacked Omni Font, Databar Truncated Font, Databar EAN 13 Font, Databar EAN 8 Font, Databar UPCA Font, Databar UPCE Font, DataMatrix Font, MaxiCode Font, PDF417 Font, QR Code Font