Linear and 2D barcode Software for Publishers and Library
Barcode software provides great help for books publisher and library industries with the use of best technology designed high resolution and beautiful barcode images in easiest way. Get colorful barcode images in rectangle, rounded rectangle or any shape with the use of best featured barcode software. If you are a book publisher or managing library, simply use barcode software to generate best quality publisher and library industry applicable barcode labels.
Now get complete barcodes labeling solution for publishing houses and libraries to create customized barcode labels, tags, stickers, coupons useful to label books, text books, magazines with support to popularly used Linear and 2D barcode fonts using label maker software.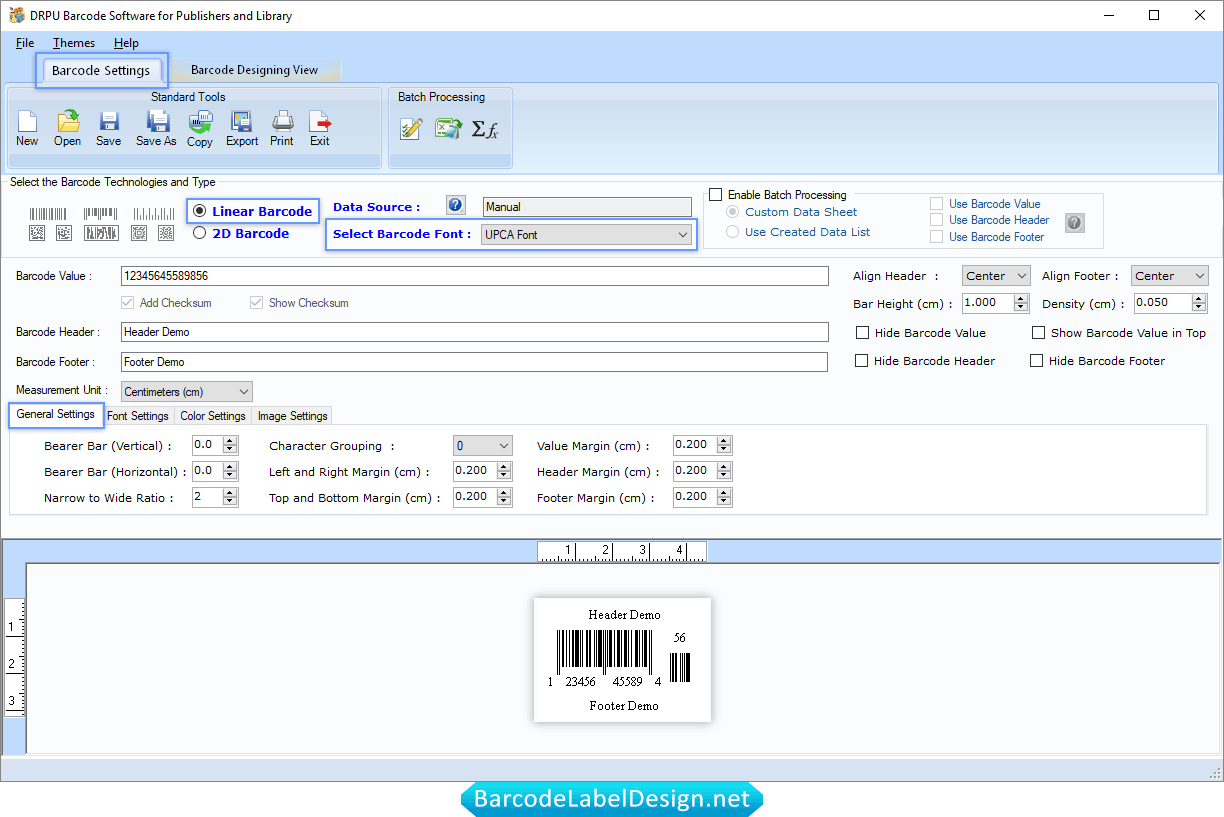 Go to barcode settings and set attributes of barcode (like technology (Linear or 2D), font type, header-footer value and alignment) as per need.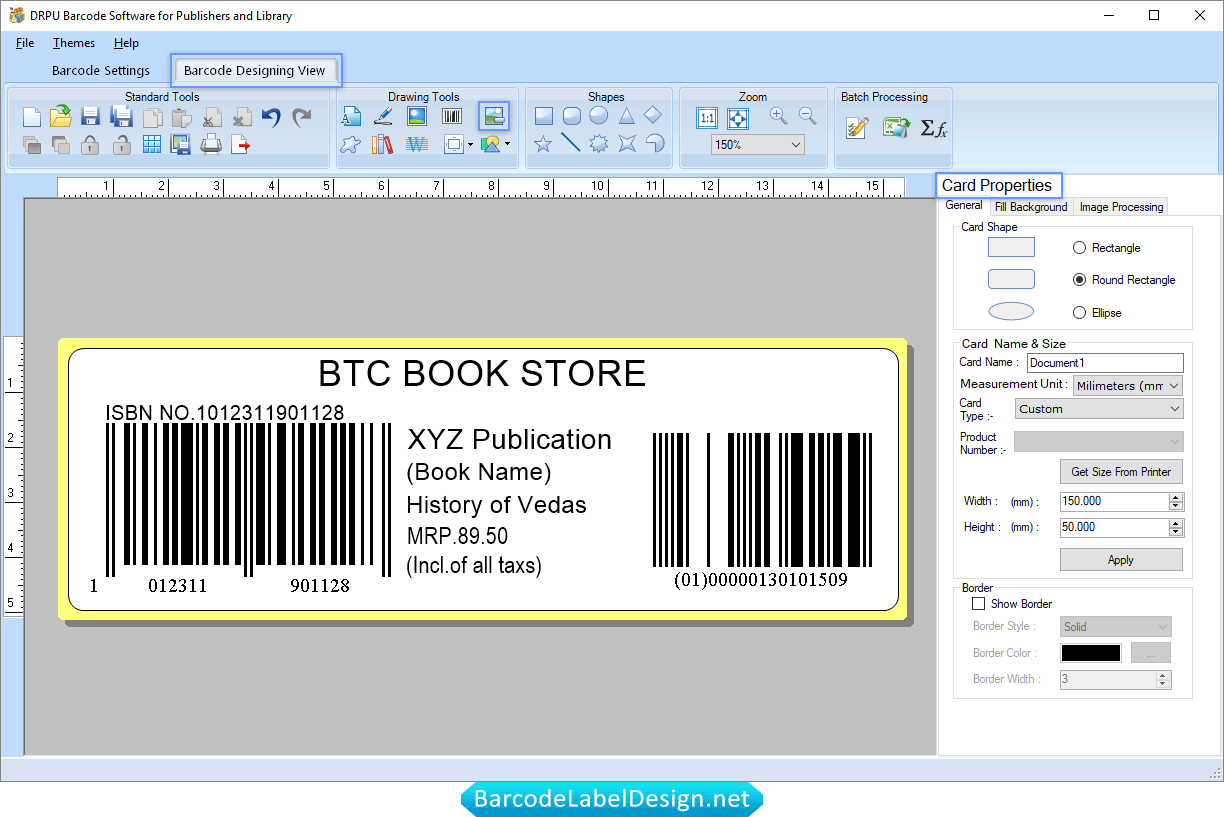 In card properties, choose card shape, enter card name, size, and adjust border style, color and width. You can also set background settings of card.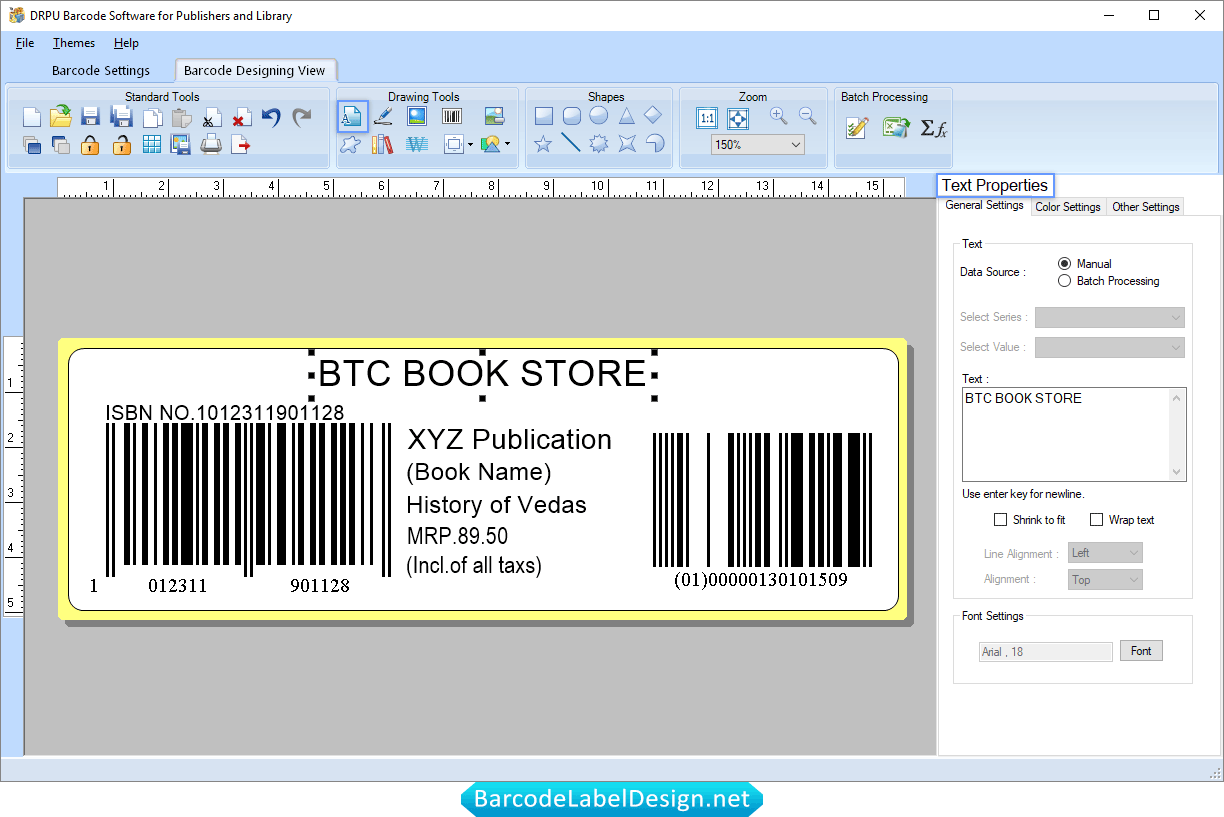 Select text icon from drawing tools and set text properties including font settings, color settings and other settings of text.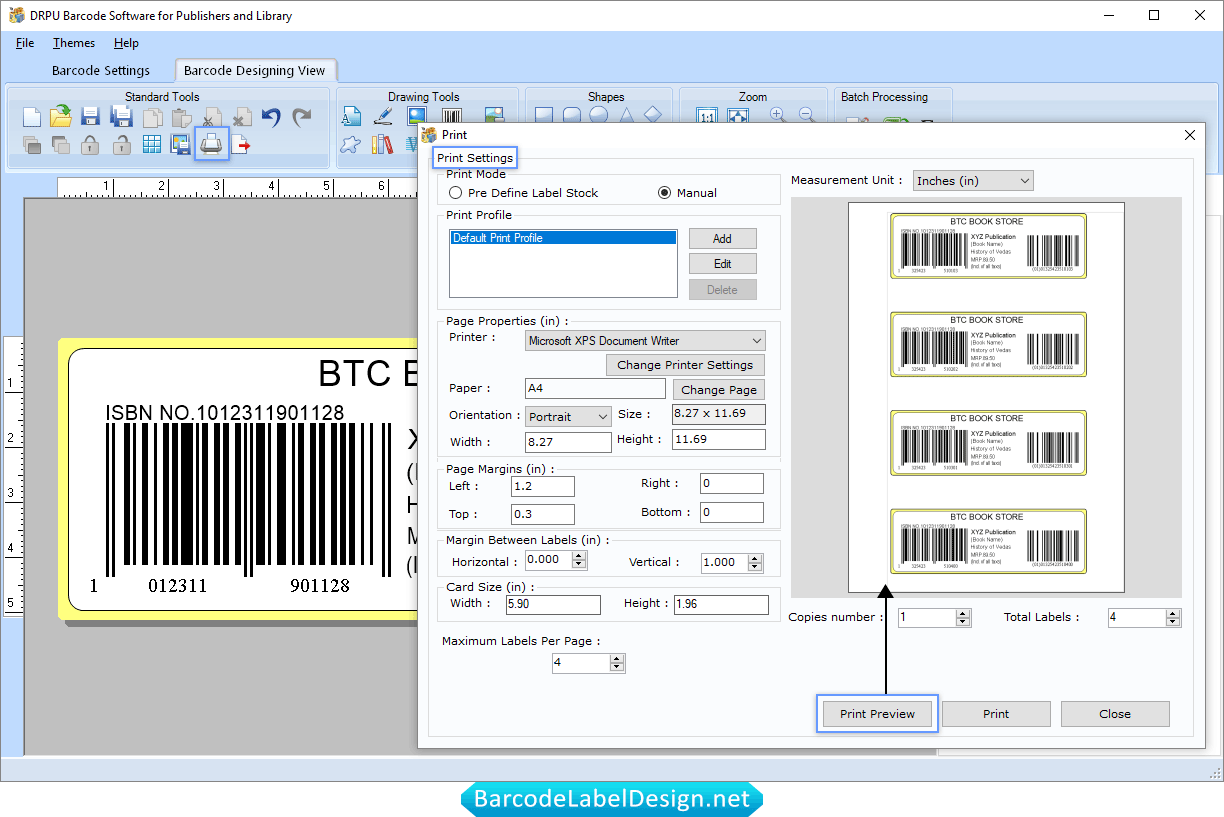 Select print mode (Pre define label Stock or Manual). If you select manual print mode and adjust rows and columns, margins, barcode space and other attributes manually. You can Preview your barcode labels alignment by clicking on "Print Preview" button before actual printing.
Software Features
Barcode generator software design and generate prefect barcode images for Publisher and Library industries.
Generate multiple barcode images with barcode batch/bulk label creation process.
Barcode creator software provides option to save created barcode images on PC for future reference.
Provides advance option to modify barcode height, barcode color, density in simplified and easiest way.
Print barcode labels on general or specifically designed barcode printers using label printing software.
Supported Barcode Fonts
Linear Barcode Fonts
Codabar Font, Code 11 Font, EAN13 Font, EAN8 Font, Industrial 2 of 5 Font, ISBN 13 Font, Telepen Font, UPCA Font, UPCE Font
2D Barcode Fonts
Databar Font, Databar Limited Font, PDF417 Font