Mac Barcode Software - Corporate Edition
Mac Barcode Software - Corporate Edition creates and prints multiple barcode labels, stickers, tags and coupons on MAC machine. Program has batch processing series option to create list of barcode labels. MAC Barcode Tool provides various designing objects such as text, line, rectangle, ellipse, barcode, signature, watermark, star and images for creating barcode tags of your choice.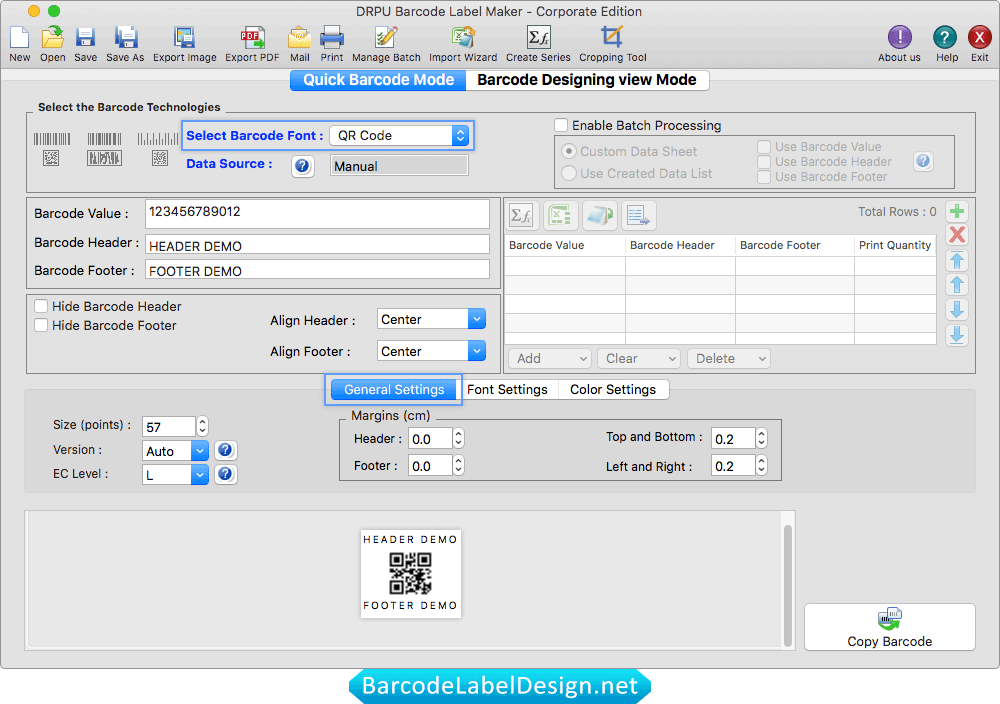 Select the barcode technologies and create batch processing series for generating multiple barcode labels.
Fill barcode properties such as barcode value, header, footer, general settings, font settings and color settings.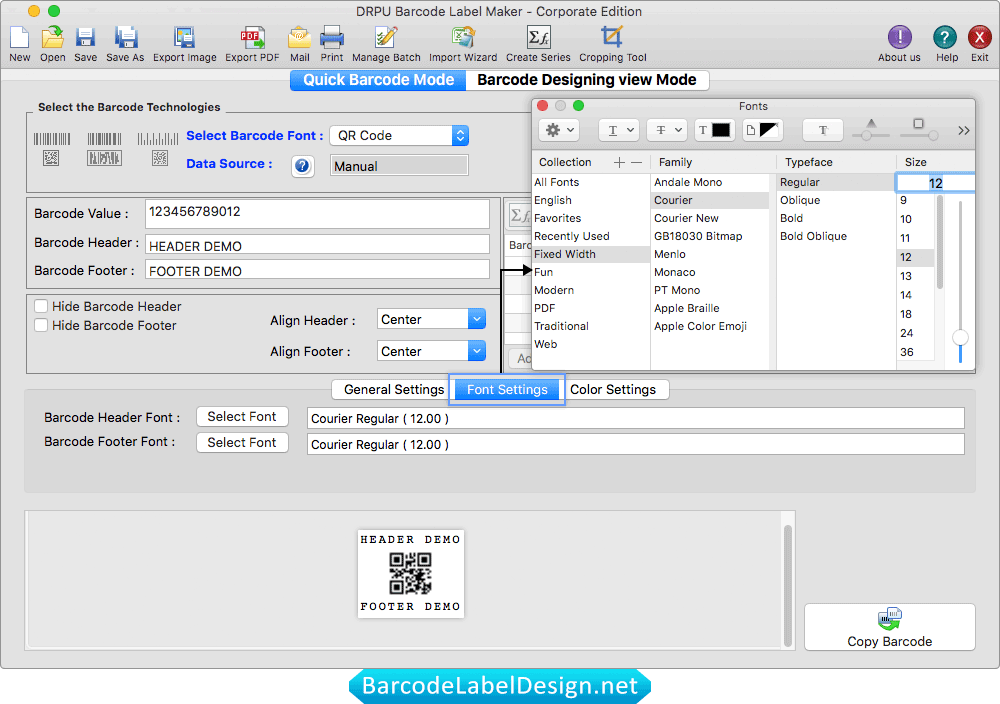 Using Font Settings of software, you can change or select the font family, typeface and font size of barcode header, barcode footer, and barcode value.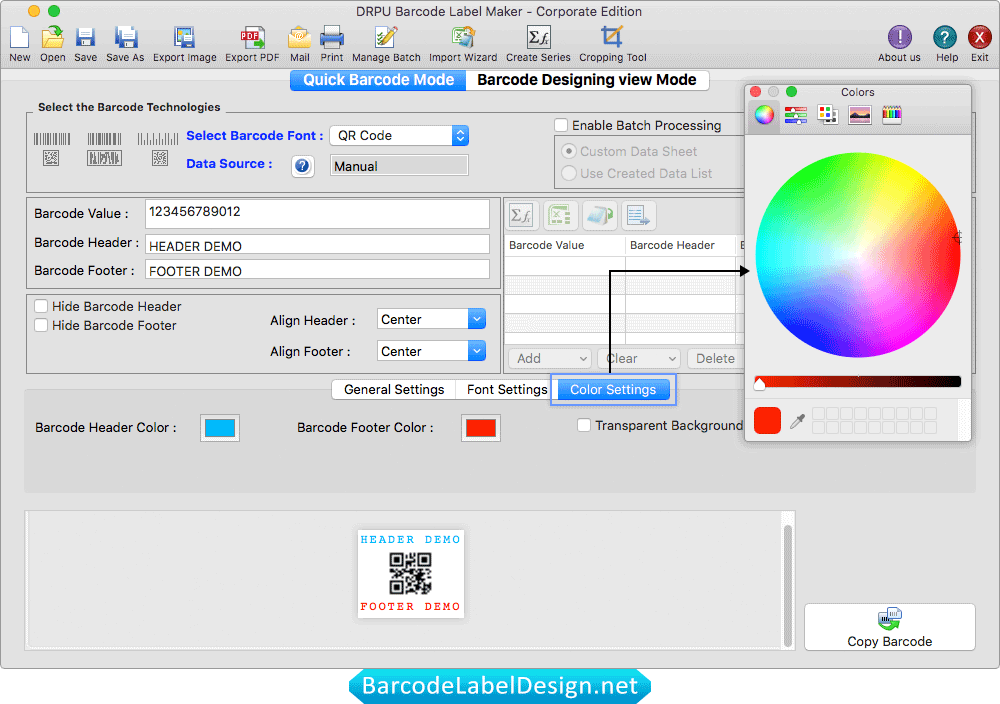 Create colorful barcode labels using Color Settings available in software. You can change or set the color of barcode header, footer, barcode value, barcode and barcode background.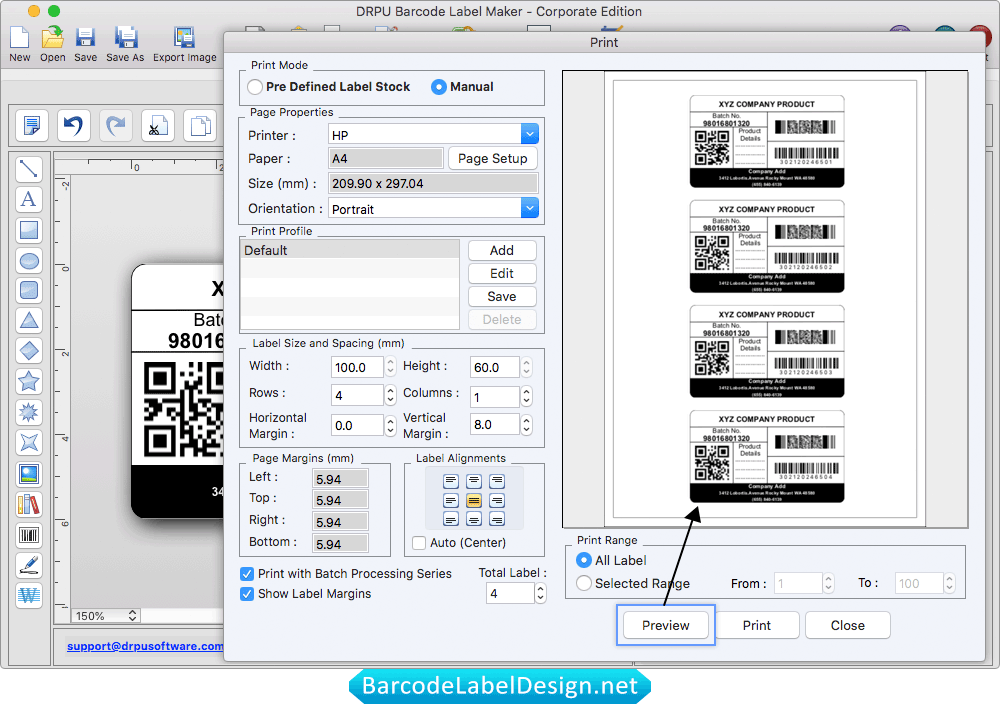 For printing barcode labels, adjust or fill various print properties and click on 'Print' button. Using 'Preview' option, you can see the print preview of barcode labels.
Features of Mac Barcode Software - Corporate Edition
Program provides batch processing series to generate list of barcode labels.
Using advanced print settings, you can print designed barcode images.
Software has 'Copy Barcode' option to copy designed barcode labels and paste at specified application such as MS Word, MS Excel etc.
Create barcode labels in different shapes such as rectangle and rounded rectangle.
Using 'Export PDF' option you can export or save created barcode stickers in PDF file format.